Hello and welcome to The Hands-On Health Associates. My name is Karl Nodine and I am the owner as well as a Licensed Massage Therapist. My experience with receiving massage has changed the way that I perceive my body. I used to think that I was stuck with lower back pain and that there was no way to get rid of it. After receiving massages regularly, my back pain was relieved and I realized that I had been suffering needlessly. Now, back pain rarely occurs but when it does, I know that relief is just a massage away. Since becoming a massage therapist, hundreds of my clients have experienced relief from various aches and pains.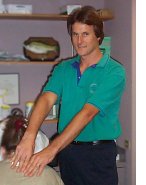 I think you will find that massage therapy might be an important healing force on your journey through life. Once again "Welcome to Hands on Health Associates", this is your first step to a healthier, more relaxed body, mind and spirit. Massage therapy is a wonderful way to allow your body to heal itself as it was always meant to do.
About My Training
After working for years in the home health care and medical diagnostic fields, I felt it was a time for a change. I wanted to do something different, while still helping people to feel better. So in 1996 I went to the Austin School of Massage Therapy for my initial training and then studied the advanced training at The Lauterstein Conway Massage School and Clinic. Since then I have taken continuing education in Manual Lymphatic Drainage/ Complete Decongestive Therapy, Neuromuscular Therapy, Craniosacral Therapy and Positional Release.

Personal Background
I enjoy outdoor activities with my wife and kids, including bicycling, hiking, swimming and camping. My wife is awesome! We are one of those internet dating success stories. We match up well and are great at communicating (arguing is still communicating, right?).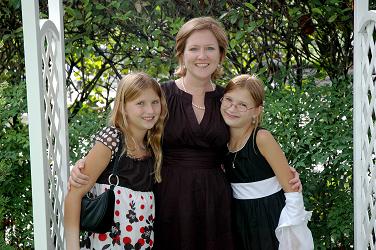 Having identical twin daughters has been a joy (most of the time). Adolescence has brought a bit of personal independence for them and I cherish the time we spend together. I enjoy reading (now that I don't have to read Dr. Seuss), gardening and have a passion for cooking. People tease my wife: "So... he's a massage therapist who likes to cook?" They always want to know if I do hair as well. That, I leave to the hair professionals...
For other questions, information or help finding us, contact Karl@AustinMassage.net or call 512/326-1515

For appointments, please call our Appointments
Coordinator at 512/326-1515
Book an appointment online!