Hands on Health Associates
Massage Therapy
for Relaxation & Pain Relief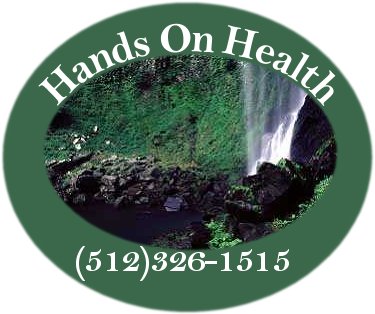 Welcome to Hands on Health Associates
This is your first step to a healthier, more relaxed body, mind and spirit. Massage therapy treats you as the whole person and is a way to help your body to heal itself as it was designed to do.
How massage can help you

Loosens tight muscles
Reduces swelling
Reduces chronic pain
Deepens respiration
Stretches connective tissues
Increases blood and lymph circulation
Reduces scarring
Lowers blood pressure
Speeds recovery from injury or illness
Strengthens immune system
Physically relaxes the body
Calms the nervous system
Relieves cramps and muscle spasms
From prevention to healing to renewal, Hands on Health Associates are here to rejuvenate your spirit, ease your mind and most importantly relieve your pain.
General Information
Appointment Information:
Massage service hours are Monday through Friday, 9am to 7pm. Saturday hours are 9am to 1pm. Our appointment coordinator is available for bookings 24 hours a day including holidays.
Call 326-1515
Book an appointment online!

On-Site Service:
For your convenience, table and chair massage services are available at your office with prior arrangement